About PPMA
Founded in 1961, the PPMA is recognized by the government of Pakistan as the only representative Pharma body in the country which has about 400 members which comprises both national and multinational companies. Pakistan Pharma Industry is very vibrant and dynamic comprising more than 700 units, currently fulfilling more than 95% of the domestic Pharmaceutical requirements. One of the goals is to ensure availability of quality medicines to all at reasonable price and to enhance exports of the country by accessing more value added markets of Europe and USA.
Key Topics
Alignment with Global Landscape - A Futuristic Approach
New Emerging Therapeutics and Regulatory Imperatives
CEO Panel: Reshaping Pakistan's Pharmaceutical Industry: Challenges & Opportunities
Creating Health Awareness: Role of Pharmaceutical Industry of Pakistan
Phytopharmaceuticals – Innovation | Quality | Regulatory
Igniting Digital Pharma
Regulatory Guidelines – Present and future scenario
Pharmaceutical Serialization – track and trace system
Message from Organizers
The crossroads that Pharma industry finds itself at can be summed up in the opening lines of the Charles Dicken's novel, A Tale OF Two Cities, "It was the best of times, it was the worst of times".
The Future looks promising yet laced with perils. As human intellect dynamically evolves & knowledge of things improve by leaps and bounds our scientific base is also expanding proportionally. Lengthening human life expectancy has increased the demand for medicines (global Pharma market expected to reach $ 1.12 Trillion by 2022) & advances in genetic& genomics has tectonically shifted the balance. Technology has taken the game to the next level.
New emerging therapeutics create a sweet spot where biology & technology converge to open new opportunities. From precision medicine that provides the biological basis of disease to mHealth sensors targeting Parkinson's disease, diabetes, cardiovascular disease, asthma and breast cancer to Spritam ,first 3-D FDA approved printed drug for epilepsy, the quantum leap is unbelievable.
3rd Pharma summit draws exceptional brains in a quest to write answers to these challenging questions that life throws at us at lightning speed. The event also provides one of the rare opportunities to deepen our insight & expand our knowledge to ensure a brighter future. The Summit also features panel discussions & success stories for a profound learning experience. We look forward to your gracious presence to make it an unforgettable experience of your life.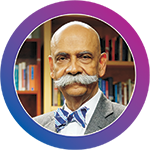 Prof. Dr. Sarfaraz K. Niazi (USA)
Most Interesting Man Revolutionizing The Health World's Forbes 2014
Biosimilars Pioneer, Inventor, Teacher and Author
Founder, Therapeutic Proteins, a Biosimilars Company, USA
Adjunct Professor, University of Illinois, Chicago
Sitara-e-Imtiaz
Dr. René Roth-Ehrang (Germany)
Board Member of Finzelberg (Business unit of Martin Bauer Group)
Director, European Technical Services, Amway
Ex-European Director Regulatory Affairs, Quality Assurance & Product
Development Liaison, Access Business Group
Dr. Muhammad Aslam
CEO, Drug Regulatory Authority of Pakistan (DRAP)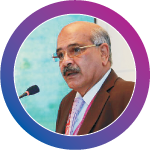 Dr. Kaiser Waheed
Chairman, PPMA and Managing Director, Medisure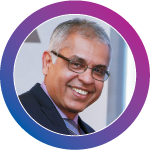 Haroon Qassim
Chairman of 3rd Pakistan Pharma Summit and MD & CEO, PharmEvo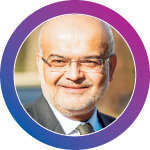 M. Jawed Akhai
Chairman, Martin Dow
Syed Nadeem Ahmed
Chief Executive Officer, The Searle Company Limited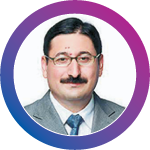 Dr. Shahzad Khan
Chief Operating Officer, CCL Pharmaceuticals
Zahid Saeed
Managing Director, Indus Pharma
Mian M. Zaka Ur Rehman
CEO, Schazoo Zaka
Anis A. Shah
MD & CEO, Merck
Adnan Rizvi
Partner & Head of Deal Advisory, KPMG Taseer Hadi & Co.
Khawaja Shahzeb Akram
Vice President, Mass Pharma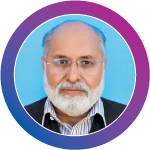 Dr. Ajmal Nasir
Director Technical, BF Bisciences(a subsidiary of Ferozsons Group)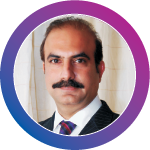 Mian Asad Shuja-ur-Rehman
Chief Executive, Schazoo SPLa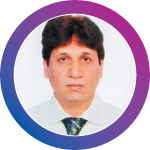 Dr. Riaz Ahmed
CEO, Shrooq Pharma
Zeba Ahmed Shuja
Director Technical, Schazoo Zaka
Ch. M. Israr Sharif
Managing Director, Genix Pharma Pvt Ltd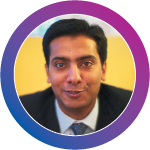 Furqan Kidwai
CEO, Dawai.pk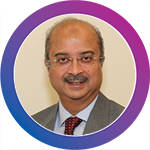 Arshad Rahim Khan
Managing Director, OBS Pakistan (Pvt.) Ltd.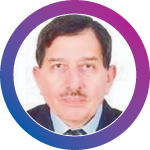 Dr. Rizwan Mahmood
Director Quality Ops, CCL Pharmaceuticals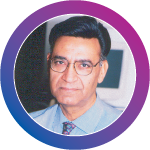 Abdul Latif Sheikh
President and CEO, Pakistan Society of Health System Pharmacist (PSHP)
Hamid Raza
CEO, Neutro Pharma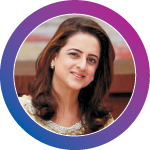 Dr Muzna Ebrahim
TV Anchor & Chairman of patient advocacy group 'The U within Association′
(Master of Ceremonies)
Post Conference Masterclass
GLOBAL REGULATORY AND BUSINESS ENVIRONMENT
Shifting priorities and the way forward for Pakistan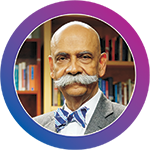 by Prof. Dr. Sarfaraz K. Niazi
TARGET AUDIENCE:
CEOs, Directors, Presidents/ Vice Presidents, General Managers/ Managers & Business Intelligence experts in pharmaceutical, biologics, and OTC drugs and medical device companies involved in:
Marketing
Marketing Communications
Legal, Regulatory Affairs
Public Relations/Corporate Affairs
Medical Information and Affairs
Compliance
Tuesday, 25 July 2017 | 10:00 am - 02:00 pm
Gold Sponsors






Silver Sponsor


Bronze Sponsor

Tea Sponsor

Conference Producer
REGISTRATION DETAILS
Conference Registration Fee
Rs. 6,000 Per participant
24th July 2017
Workshop Registration Fee
Rs. 8,000 Per participant
25th July 2017
Gold Pass (Conference+Workshop)
Rs. 12,000 Per participant
24th - 25th July 2017
Includes Lunch, Refreshments & Business Networking
For further details, please contact
Talha Shabbir - General Manager Conference Division, TerraBiz
Mobile: +92 321 8747 595 | Tel: +92 21 3455 6975
Email: pharmasummit@terrabizgroup.com
For Exhibition, please contact
Zakir Adil - Assistant Secretary, PPMA
Mobile: +92 300 2278 183